The art of growing a business is getting your audience to know, love and trust your brand – communicating with them on all levels and ensuring they feel valuable.
Creating a marketing strategy that aligns with your business goals is essential in ensuring that you're on the right path and gives you the guidance in which to stay on track with the direction that your business wants to head.
We always say that "a strategy is where a business is heading, a plan is how to get there". And that's exactly true, we map out and do the research of what we want the business to look like, incorporating the different aspects like competition, trends and marketing targets. But it's how we put that into practice which matters. We need to take action to see results.
Facebook is a great platform for building a community for your audience – using Facebook groups.
Have you noticed that your Facebook page engagement is declining, or at least not as good as it used to be? Are you finding it hard to get the interaction that you desire and are forever trying to think of new ways to get the buzz going?
Facebook groups is your answer!
Facebook groups is a place where similar minds, shared interests and common goals can come together.
The flip of the coin in a Facebook group is that you're not there to promote your business, but to create an environment where people can feel safe and comfortable. This is a place you can invite people to come and share, be inspired, learn, engage, and so much more.
Setting up a Facebook Group
The first step is to setup your group. You can check out these easy to follow steps to get started. One thing to consider is whether you want it to be a public, closed or secret group:
Public: Anyone can join the group. Everyone can see the posts
Closed: Anyone can see and request to join the group. Only members can see the posts
Secret: The group cannot be found in a search, it is by invite only. Only members can see the posts.
Depending on what your business needs are, will depend on what type of group you want to focus on.
For example: If you offer a paid-for coaching programme, you may have a secret group where members can pay to join.
Once your group is set up, you'll need to customise it. Set your banner / header, write a pleasing description of the group and who it is for, and then start to put a few ideas for posts together so that when people do join, they'll have some content to get started with.
We definitely recommend that you create a welcome message and let your group members know who you are and a little about you or the purpose of the group. This is a great thing to see when people first join.
Content Strategy
It's all well and good having lots of members come over to your new Facebook Group, however you want them to be attracted to what they see and hear from it. Think about meaningful, inspirational, educational content that will keep them engaged and give them reason to want to invite their friends.
Having the right content is the key to keeping your members engaged. This is where a strategy comes in. Please, please do not waste time posting content that they can just get from anywhere else… make it meaningful for the type of people you want to be in your group.
Goals
What is the goal of your group?
What do you want people to do in your group?
Are you selling?
Are you a support group?
Answering these questions can help you put your strategy and plan of action together. Think long term, not just for now, and work out a plan of what you want to do for your members on a long-term basis.
Curating content
Once you've got your plan, it's time to create or curate the content. It's always good to have original and authentic content that your members know comes from you. It's also absolutely fine to use other people's content to make a point or to help boost education, for example (just don't try to pass it off as your own!).
Where do you find content for your Facebook group: there are many sources but how about starting with Google (or your favourite search engine). You can easily set up Google Alerts and have the latest article and news coming straight into your inbox. This can save you the time of having to trawl through articles trying to find suitable content – you can simply sieve through the smaller amount of relevant articles emailed to you on a daily or weekly basis.
You can use your favourite websites to gather articles or quotes. And you can use a programme like Feedly to gather all your favourite sources together in one place (we personally love Feedlly!).
How about keeping a notebook to hand and writing down anything that inspires you. You'll be surprised at the amount of content you can create just by the little things that inspire you! Use a programme like Canva and put your inspirations into images share them in your group.
Get personal with video
There's nothing better than using video to engage even further with your group members. This could be a video of visual content, or you could decide to go LIVE and post a video of yourself. Whatever you feel comfortable with, you do! We can guarantee that if you decide to do personal videos, whether LIVE or pre-recorded, if you're not confident in doing so, the more you do it, the better and more confident you'll get.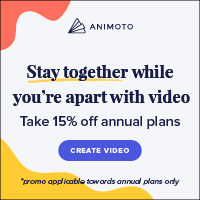 If you're looking to put videos together of various content, why not try a programme like Animoto which allows you to put images and text together to tell a story – a very easy and effective way to reach out to your audience.
Invite your members!
Once you've got some content running on your Facebook group and you're ready to invite some people, now's the time to send the invites out.
Depending on what your group is about, you might want to start off with close friends who can help you start the engagement at the beginning and from there, invite a wider circle of people relevant to the purpose of the group. You can utilise your other social media channels to invite people, you can share on your personal channels, why not do a video to invite people on your own Facebook page?
Facebook groups are not always about the number of people, but it does help to have a good number in there to push the engagement and to be able to get people talking. Ensure that you stay on topic to your group. There are so many Facebook and social media groups available that if someone gets bored or hears a repeated message too many times across other groups, they will leave. What's different about your group that will make them stay?
You need to keep the engagement going within the group – talk to them, ask them what they want to hear or talk about. What inspires them? What can they learn from you? Have you gained industry thought leaders that can also share and give value to the group – utilise them!
Give value in every post you create, this is where your content strategy comes in. What type of content did you plan to use and how can you use it to engage your members?
Conclusion
Facebook groups are a great way to get your community engaged and more focused on the finer details that you have to offer. They are a way of showcasing your expertise, your products or services, your own personality and whatever else you have to give to those who join. Grow your business through your Facebook group, bring people to a higher level in what your business can do for them. Make it personal and make it relevant and most of it, keep them engaged and coming back for more!
If you've got any tips on using Facebook groups for business, we'd love to hear them. And if you're a woman business owner looking to meet other like-minded ladies in order to build your brand in an inspirational way – we'd love to invite you to our online community! Join here or head over to Facebook.
Also, feel free to get in touch if you'd like help in putting a marketing strategy together to grow your business. Whether you've been going for years and are struggling to make an impact or you're new to business and need to headstart, we'd love to chat with you. We specialise in social media marketing, strategy and Facebook Ads. Speak soon!